For some reason I'm not caught up in all the
royal wedding
buzz and it's not something I'm in expectation of. Maybe it's that American media seems to only concentrate on British royalty, maybe because there's something about the term "Royals" that I don't like, or maybe I just like to go against the current.
But I AM looking forward to
this
!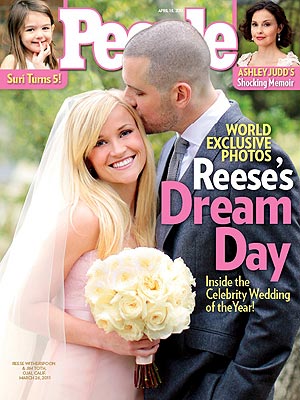 She looks so great!
While I like Reese Witherspoon and look forward to seeing what she chooses for the red carpet, her style isn't one of my personal favorites. But I really can't wait to get a look at that pink
Monique L'Huillier
gown!